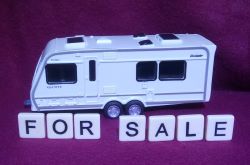 Items listed below are being sold by our customers. Contact details are available from the office.
We also sell a range of caravanning accessories and gas.
Details of these can be found on the Keal Lodge website or by clicking here.
All descriptions on this website are provided by the vendors. Border Caravan Storage accept no responsibility for their accuracy.
For Sale:
TRAILER to tow a small car behind a motorhome.
Loading area - 3m x 1.7m
Overall length - 4.25m x 2.16m width
Maximum loading mass - 1300kg
Spare wheel, 2 new tyres
Vehicle straps included
£1000 o.n.o.
Contact Dave Holmes 07747 605346
email: daveandjill19@talktalk.net